八方池
Today I like to take you to the mountains of Nagano, well know as the area the Olympic Winter Games took place in 1998. Nagano-ken is a landscapewise mostly mountainous prefecture, specked with tons of ski huts and hotels, that often mimic the style of similar houses in the European Alps, sparking fantasies of being in the middle of a Heidi movie. While doing some research on the area, I found a pretty amazing hike in the national park at Mount Happo more than 2000 meters above sea level. Up there, in summer, you wander between steaming snow fields, meadows rich with mountain flowers, whilst the whole setting is surrounded by the 3K volcano peaks of the Japanese Alps, floating majestic above a carpet of clouds.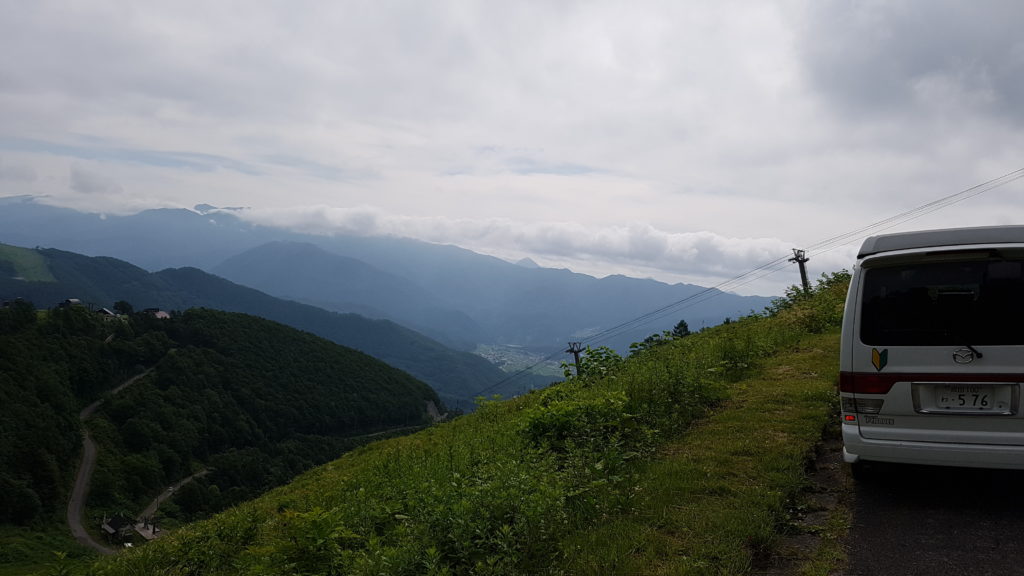 To get up there you have to use the two cable ways at Mount Happo. There is free parking at the lower station and the tickets are about 10 EUR incl. the return trip. If you have a few extra hours you can also walk all the way. It looks like it is pretty misty for the lower parts during the summer, due to the high humidity. Temperatures where really nice for japanese Summer up here. At 2000 meters it was about 22 degrees Celsius.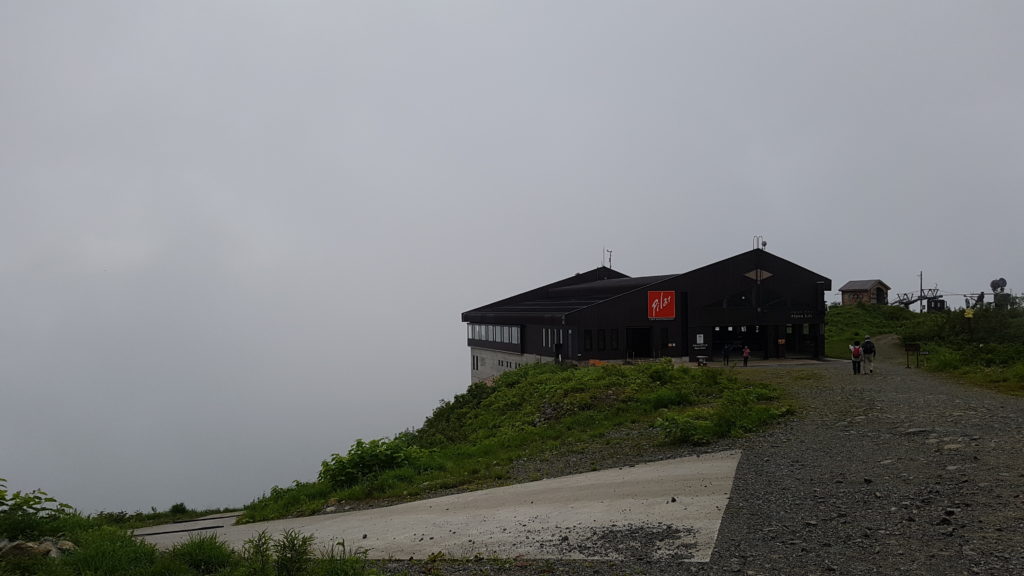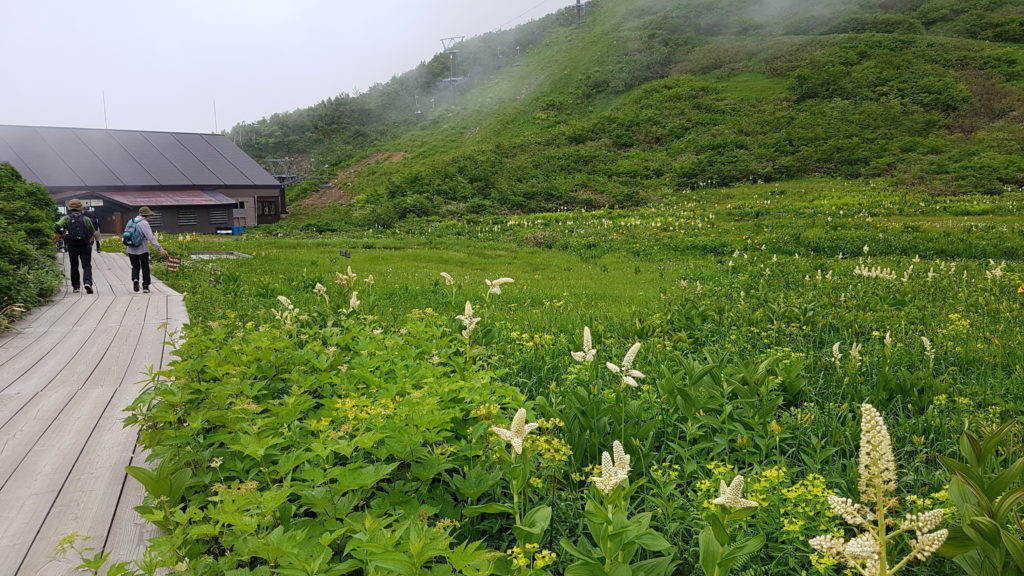 There is a nature flower park located in between the two cable ways. In July most of the plants where in full bloom and people took the opportunity to shoot pictures of the large and small flowers everywhere.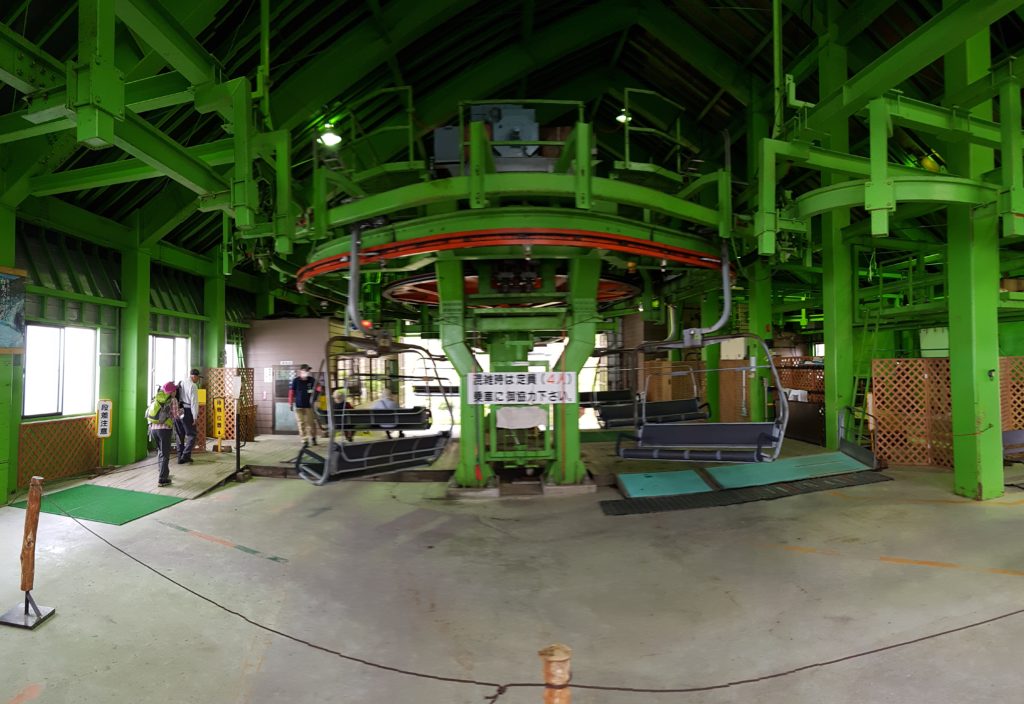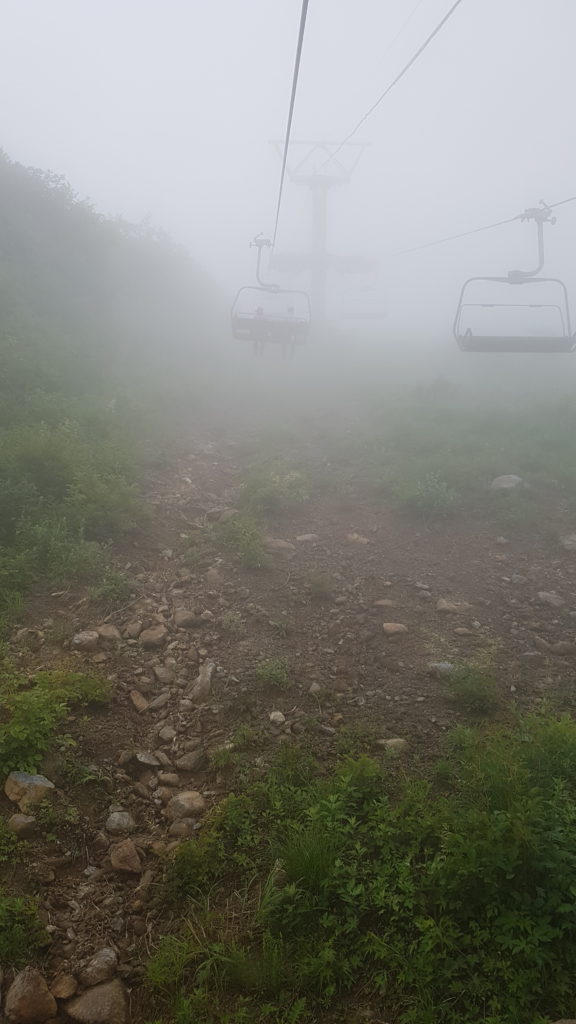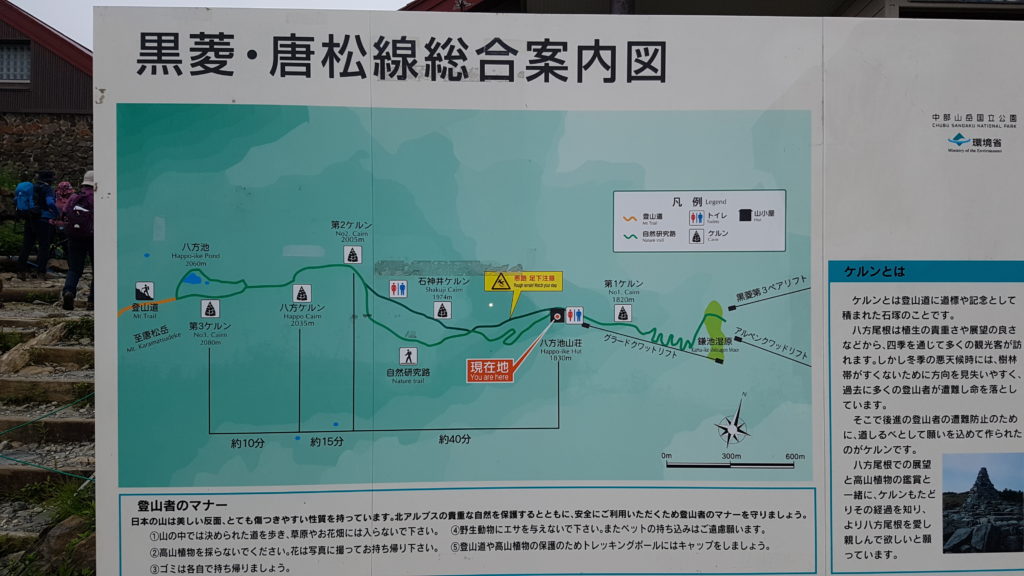 At the top station the hike starts on a planked path. It's actually pretty easy to walk, although you definitely need some constitution to master the height difference.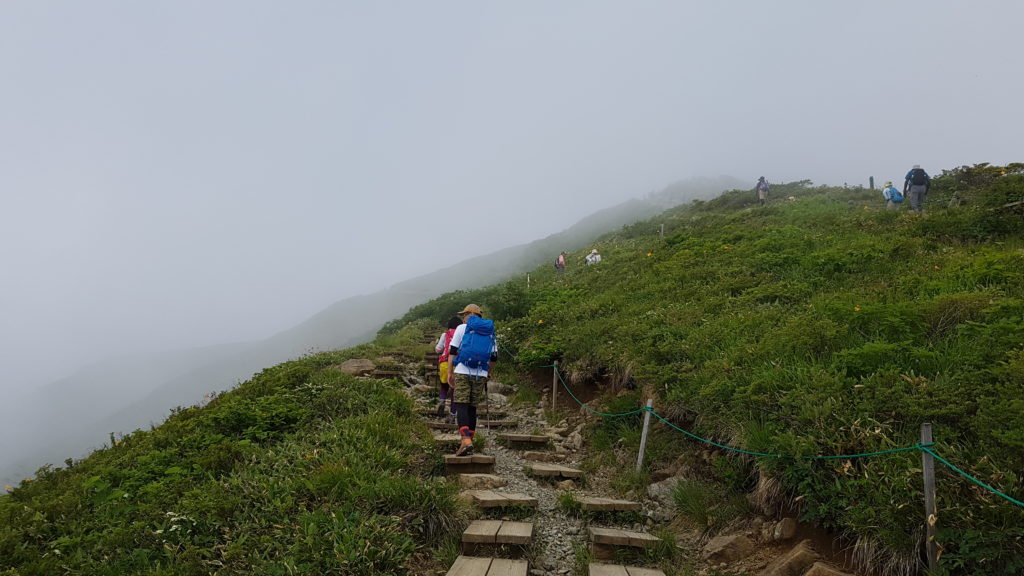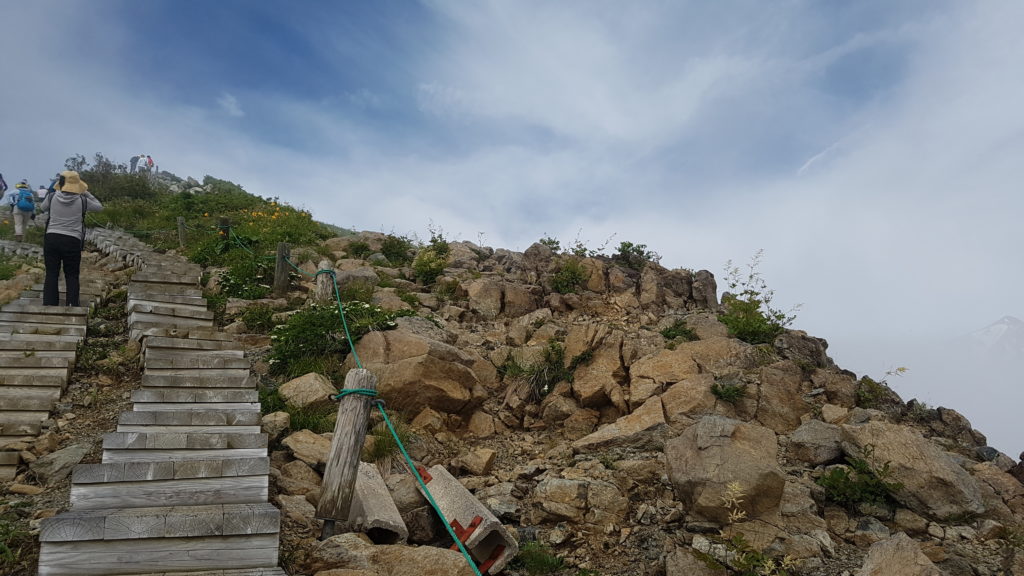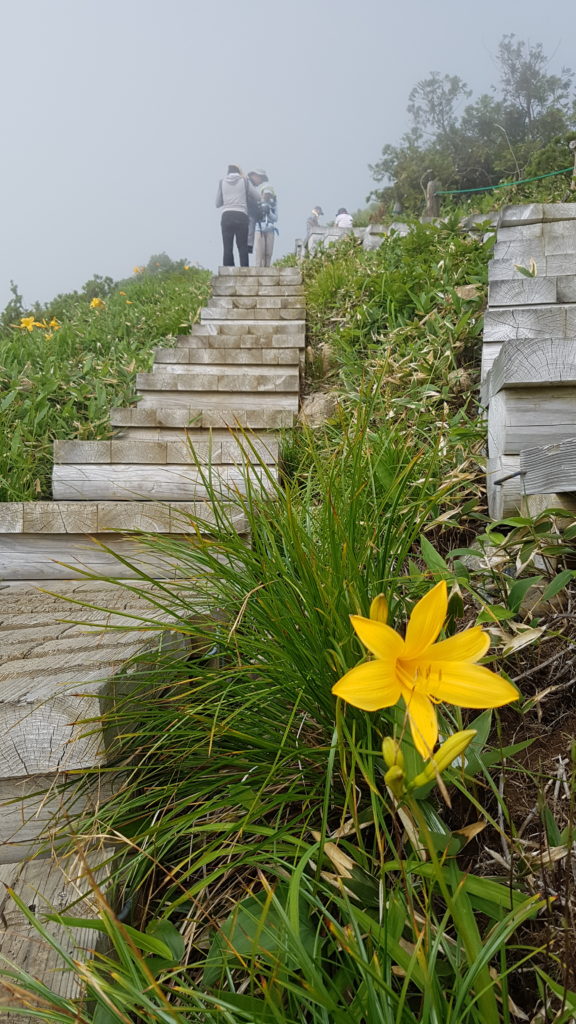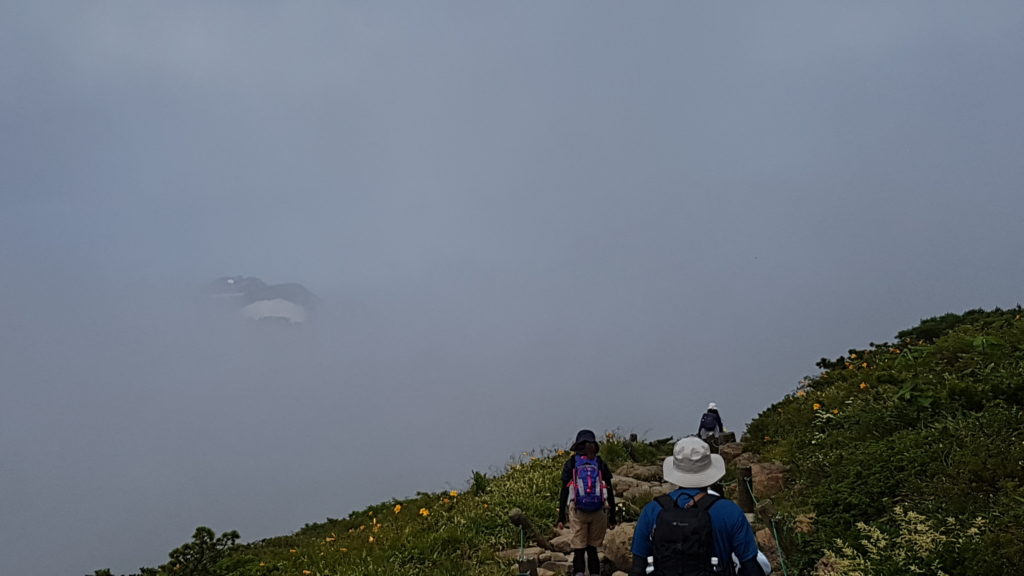 Half way up there you will find a shelter hut with free, clean public restrooms. That's Japan. 😀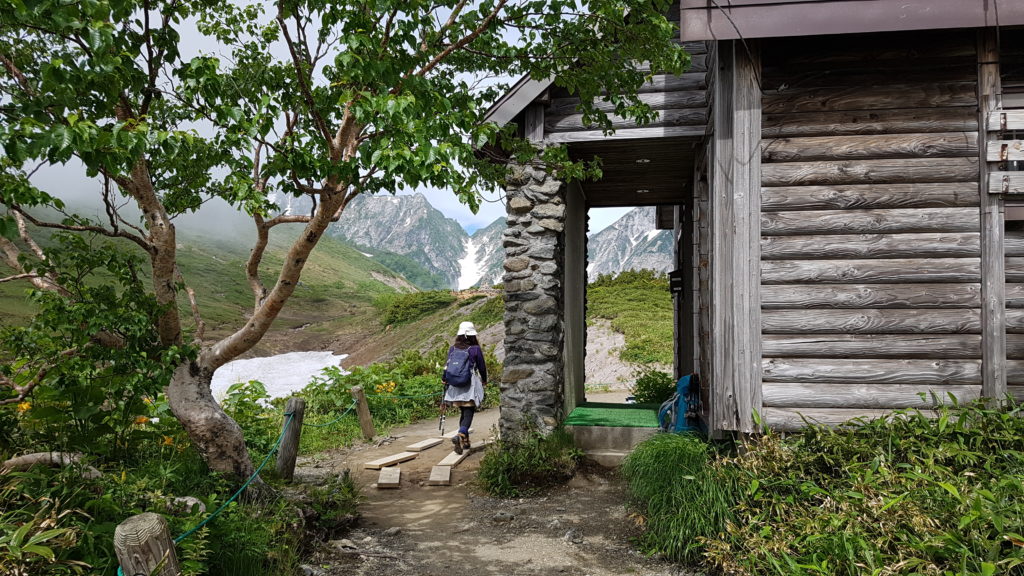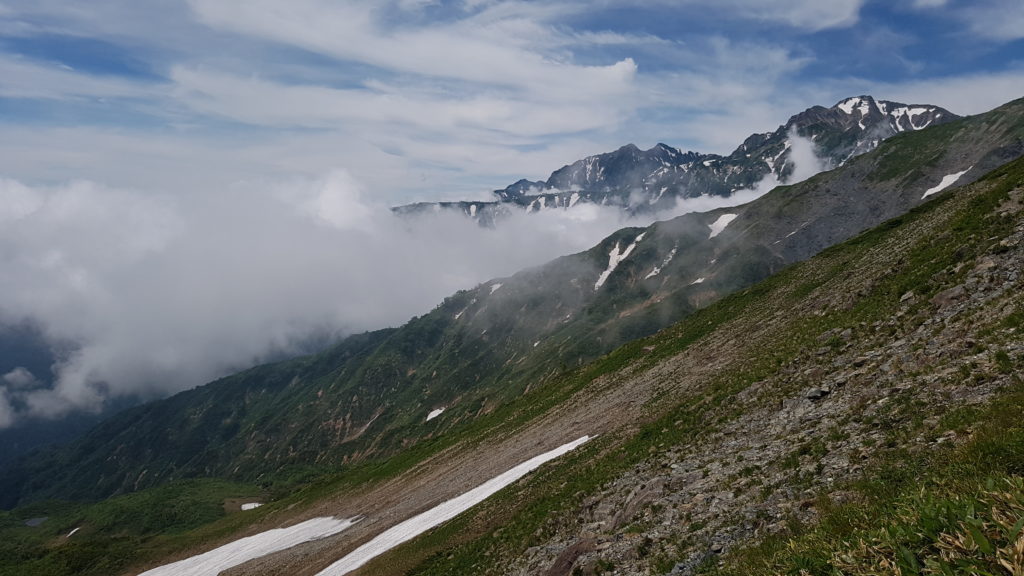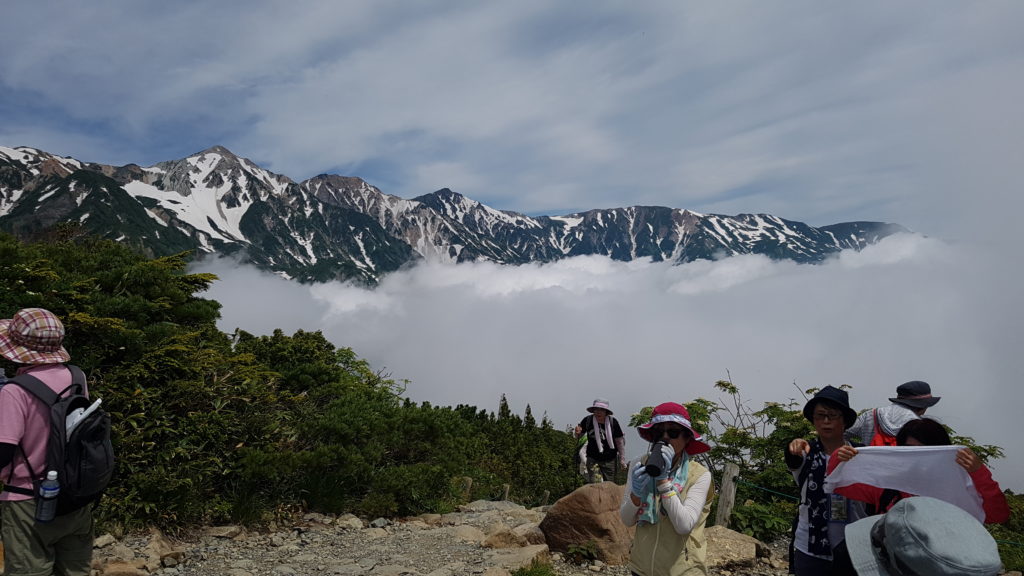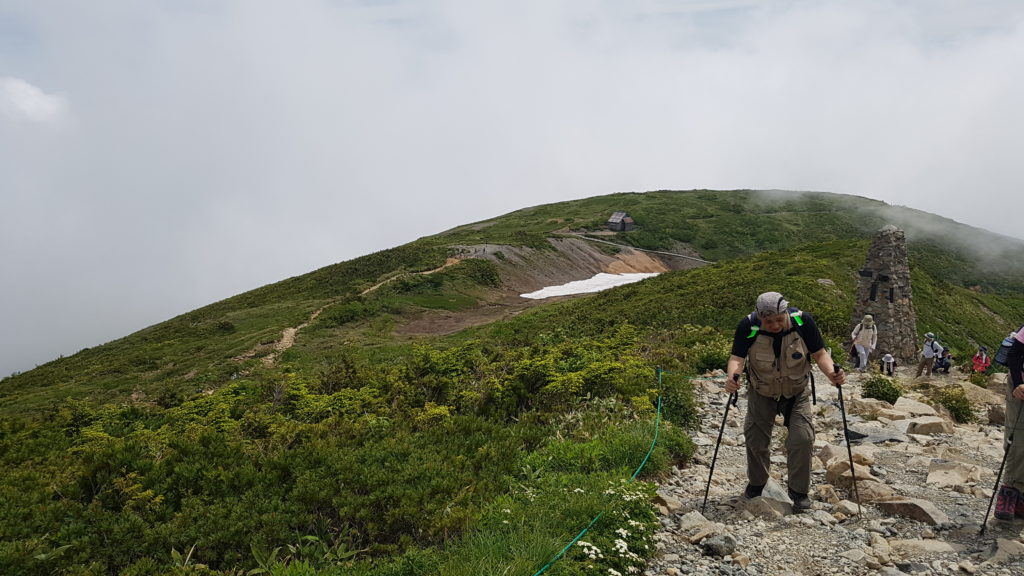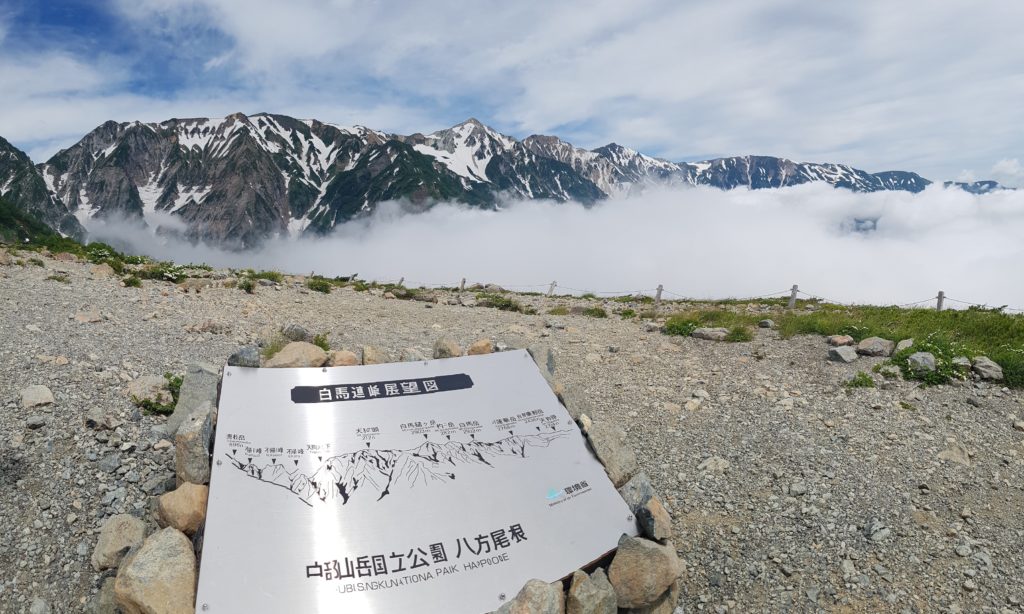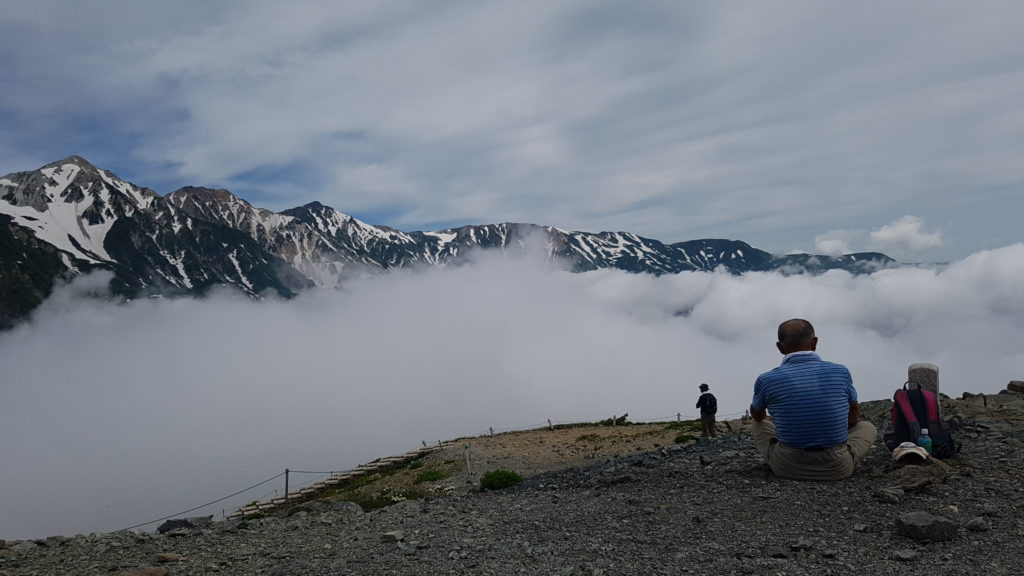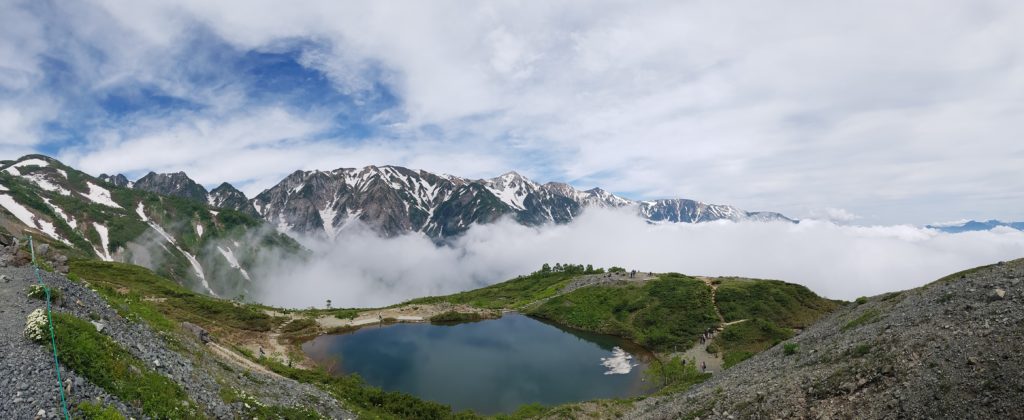 Finally Happo Pond! The surrounding peaks are almost all volcanos, around 3000 meters in height. They look quite peaceful, but occasionally any of them could become active.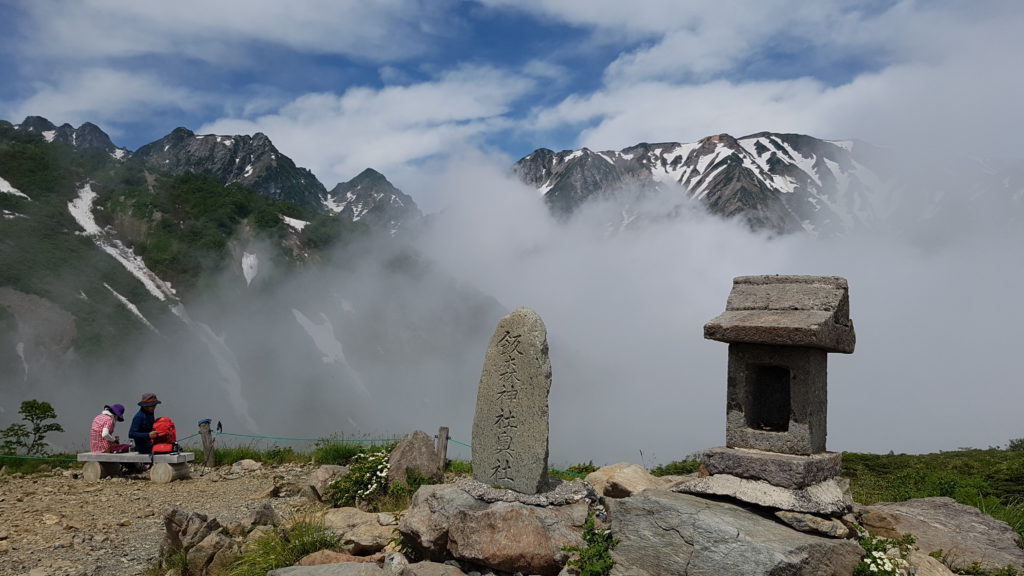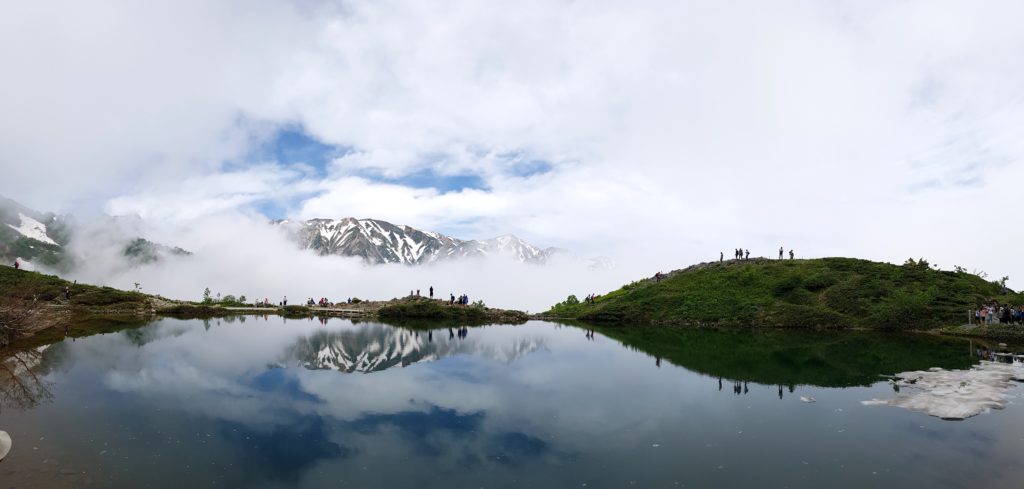 The return hike leads over snow fields that are steaming in the summer sun, adding to the humidity that is at least bearable up here.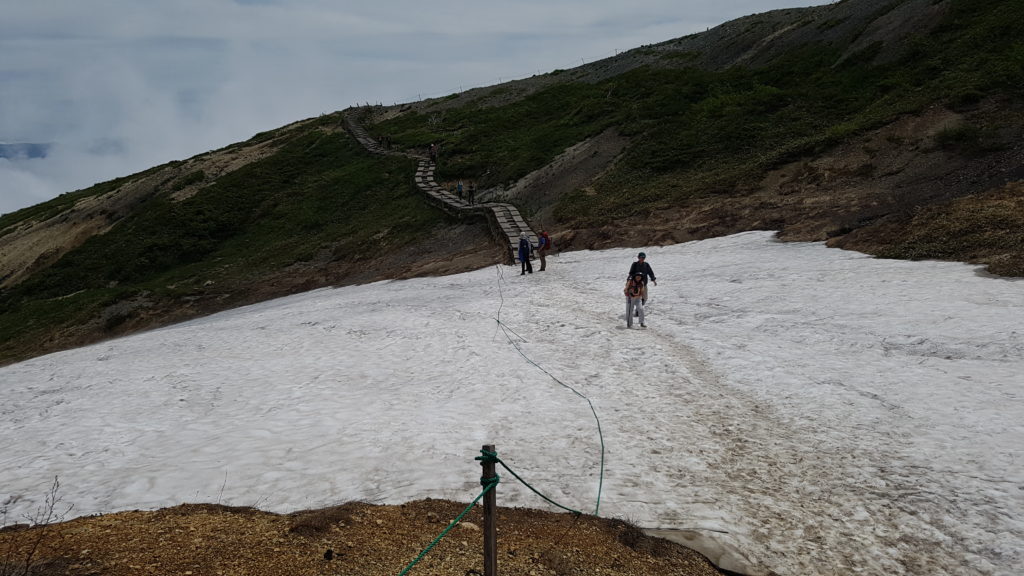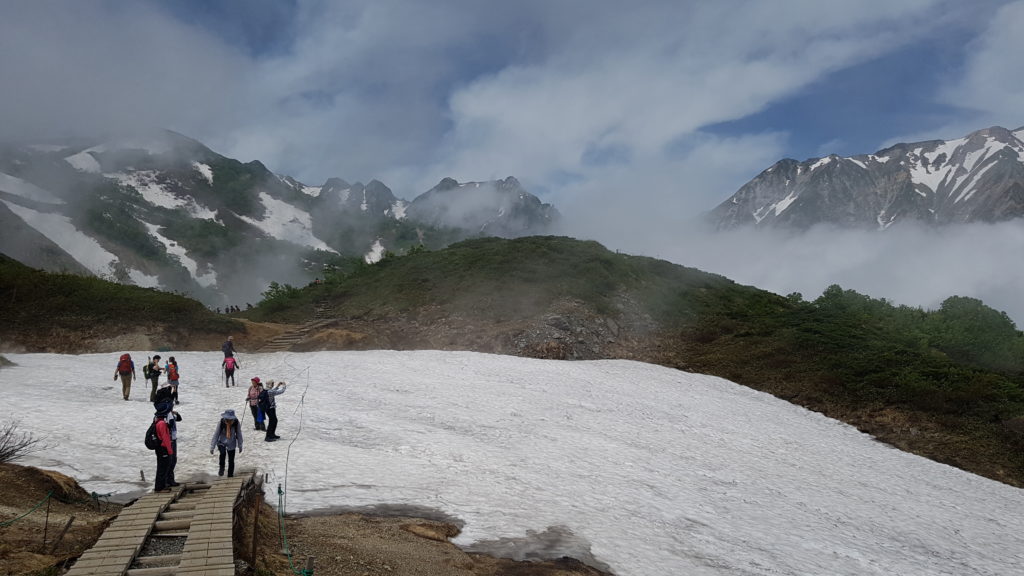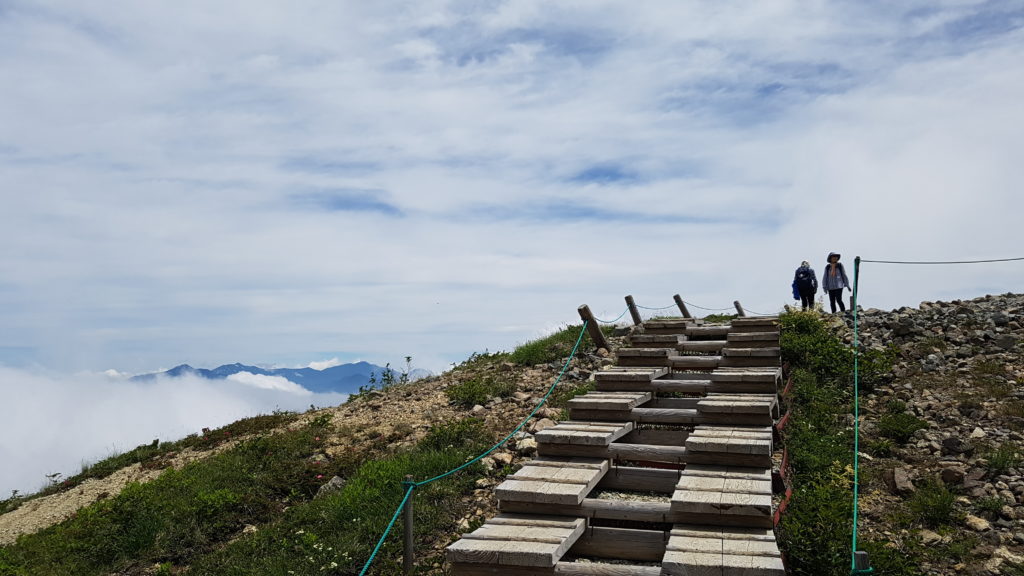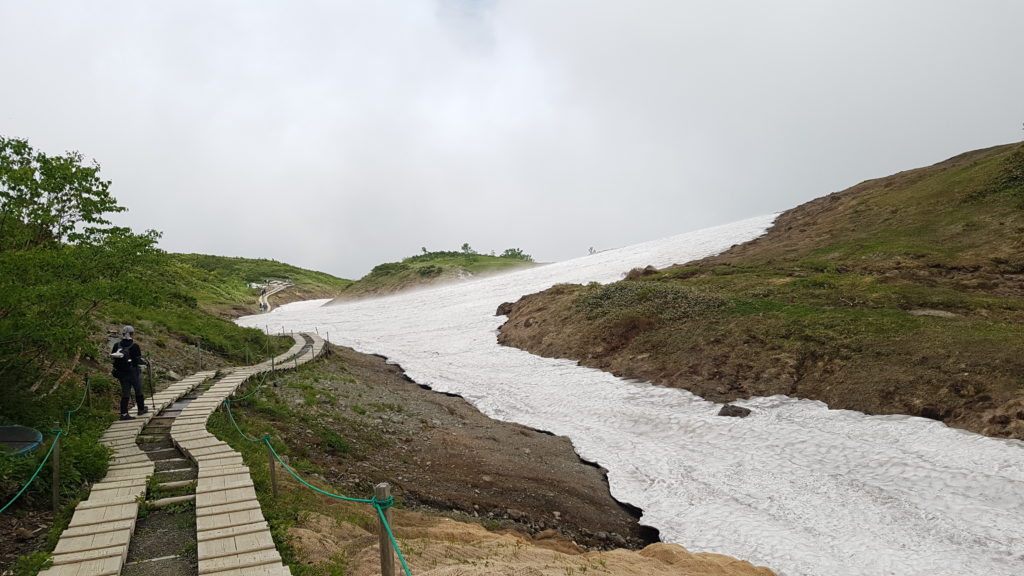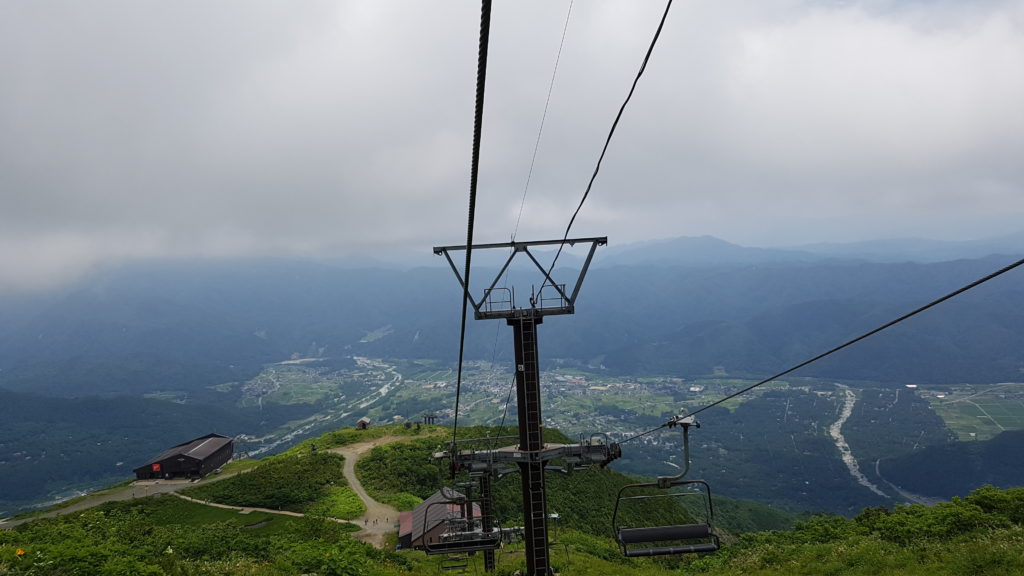 Parking: free parking at the ropeway
Tourist presence: high (but Japanese only)
Instagramability: high
Show Happo-Pond on map:
Where to go next:
Matsumoto Castle
Kurobe – Gorge
Tateyama
Did you enjoy the article? I'm happy about feedback, referrals as well as any inspiration you took from it.
Would you like to give something back? Sponsor a coffee: ☕️