生き場
Feel free to explore my POI Japan map:
---
Below list of topics I'm populating with related blog posts over time. Stay tuned. 😊
A
Mt. Akina – 秋名山

#initialD #gunma #MountAkina
Also know as Mount Haruna in the real world. Main story site of my favorite Anime / Manga series InitialD. In 2018 I visited some of the original passes that are raced in InitialD in Gunma-Prefecture. 😍
---
Akihabara Denki Gai – 秋葉原電気街

One of Tokio's craziest shopping and entertainment district.
#tokyo #shopping #sightseeing
Ainokura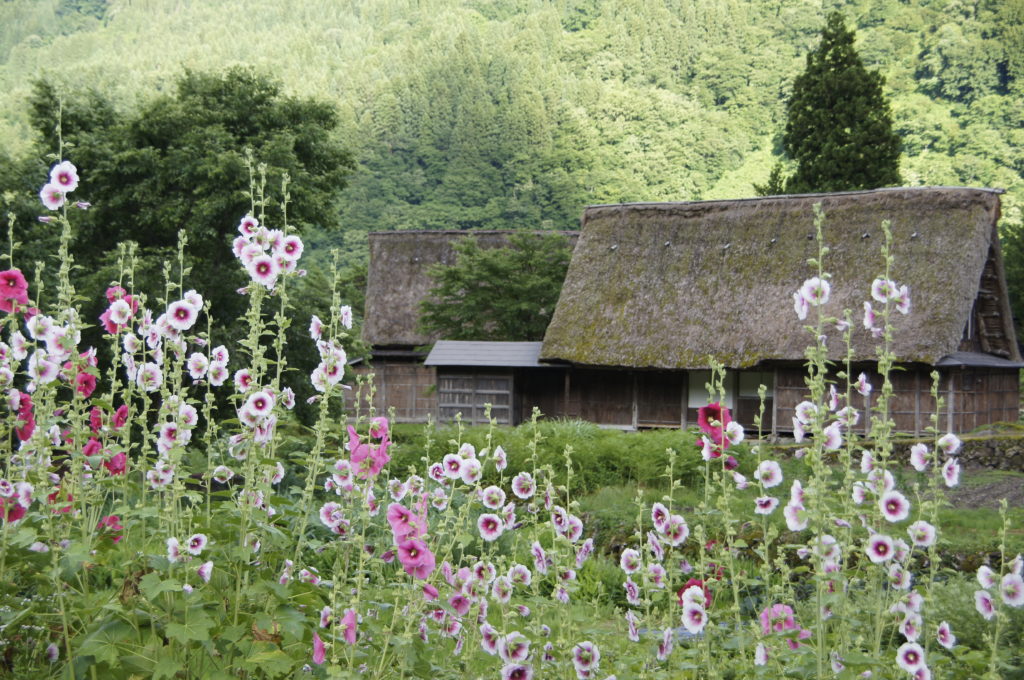 A small village of Gassho-style houses in a magical valley in Gifu-Prefecture.
#gifu #gassho #UNESCOworldheritage
---
B
---
C
Chichibu Shrine – 秩父神社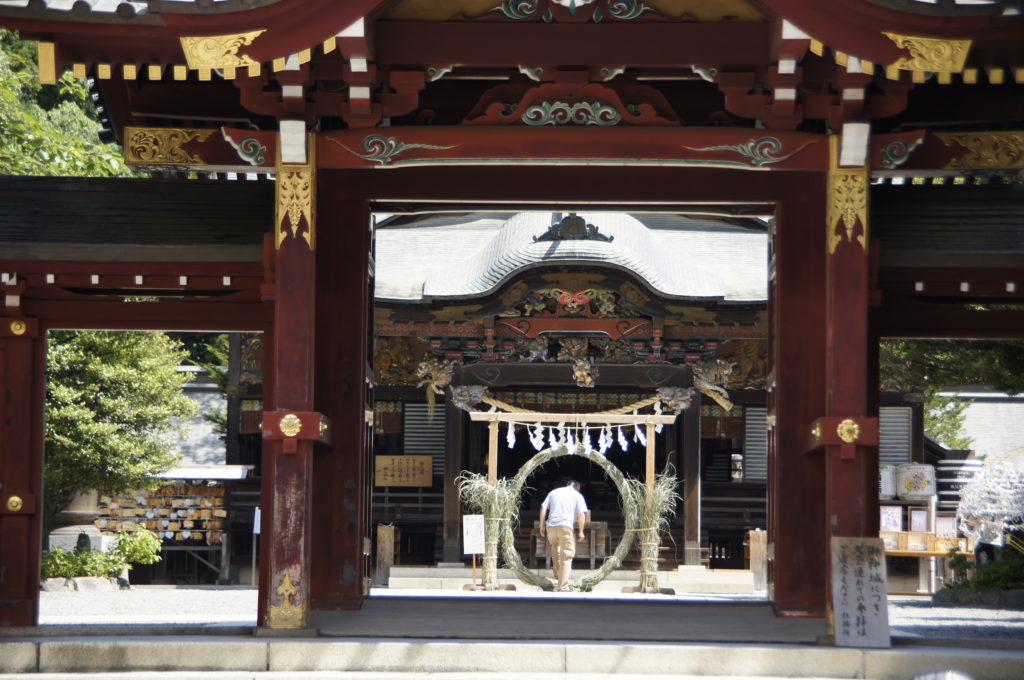 A beautiful shrine in Saitama-Prefecture, where I got my first Goshuinchou (red stamp book)
#saitama #shinto #shrine
Choan-ji Temple
A beautiful forest Buddhist temple in Hakone Prefecture that features more than 300 stone figurines hidden between the trees. A true gem.
Read my blog post here:
#hakone #choanji #buddism
---
D
Dejima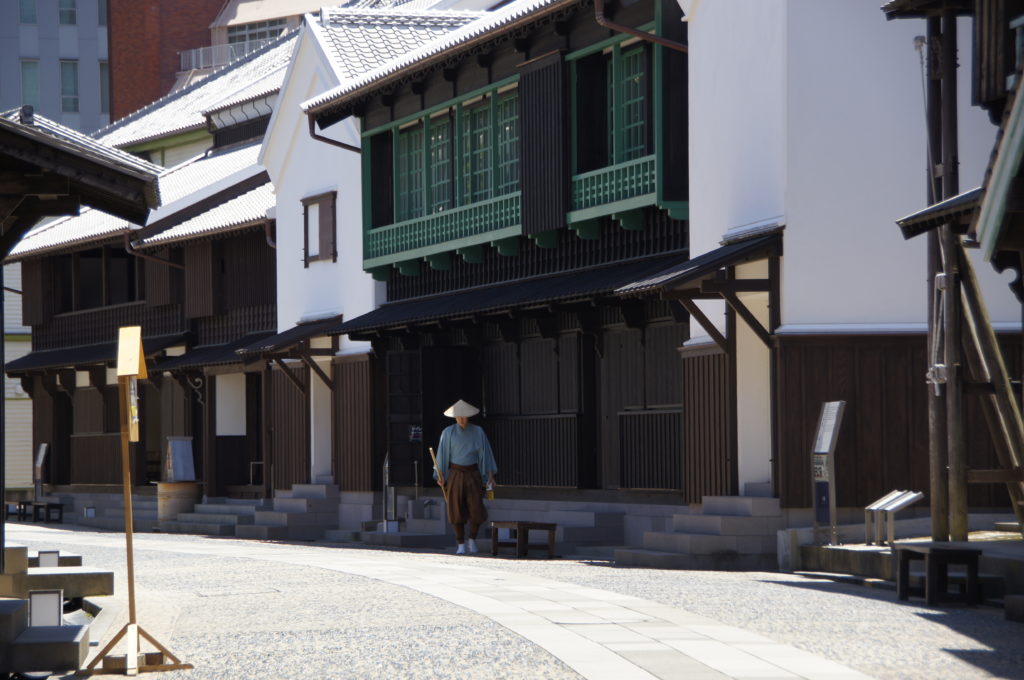 Dejima has been the only open port to Japan for 200 years during the Edo Period, when Japan was closed to the outer world by order of the shogun. This famous location has been restaurated by the city of Nagasaki and is a must visit for East Asia history buffs.
#nagasaki #historic #sightseeing #dejima
---
E




---
F
Fuji-san – 富士山 – Mount Fuji
The iconic Mountain of Japan. I tried my first ascent in July 2018.
Read my blog post here:
Fukushima
Literally translated "Lucky Island" – the disaster area is barely recovering and has to live with the stigma. They finally put signs up in English to keep stupid tourist getting out of their cars at highly contaminated no stopping zones.
Festivals – 祭り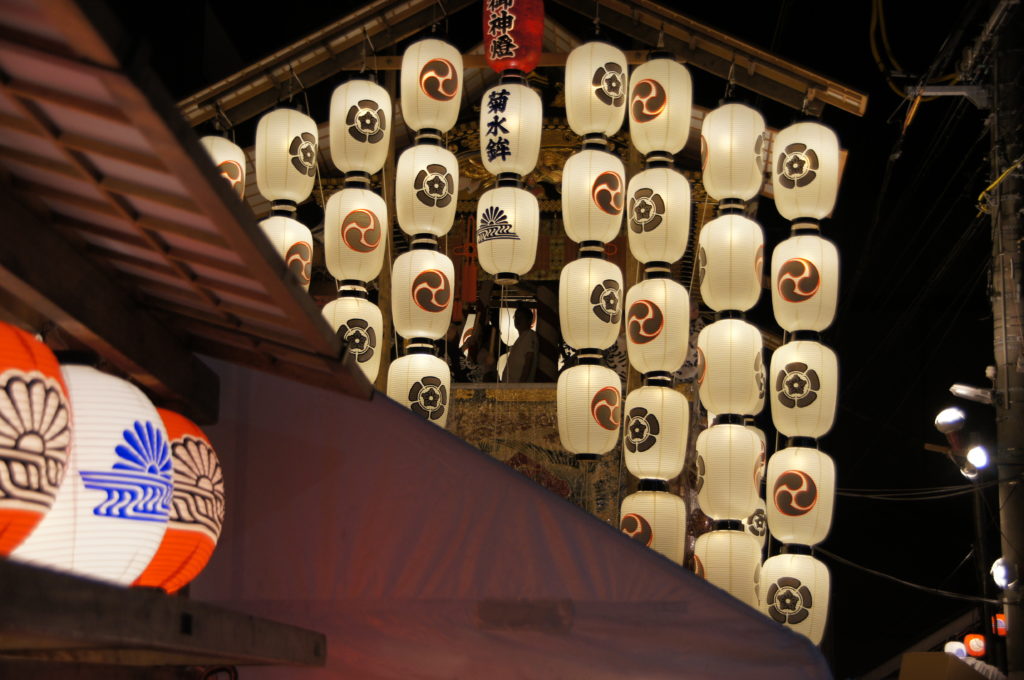 Especially in Summer there are tons of festivals all over the country. Highlights being for example the Obon week and the almost 1000 year old Gion-Matsuri in Kyoto.
#matsuri #祭り
---
G
Gion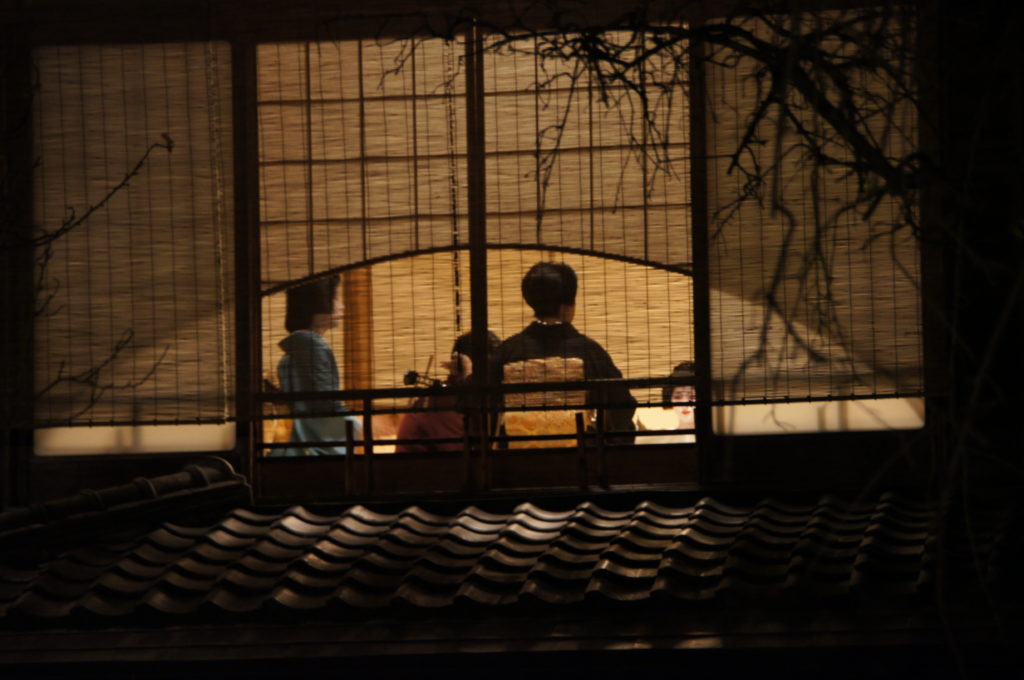 The famous Geisha district in Kyoto. Beautiful tea houses and restaurants line the river. Especially in the evening a nice area for a walk or to have a glimpse at the occasional passing Geisha or Maiko rushing from appoinment to appointment.
#kyoto #geisha #gion
Gifu
Region in central Honshu, famous for it's postcard view Gassho (=praying hands) style houses. The cute villages are one of the most magical spots in Japan.
#gifu #gassho
Ghibli Museum
The Tokio located museum features recreated sets from the globally beloved studio Ghibli movies.
---
H
Heda Harbour
Read my blog post here:
Relax at Izu Peninsula's east coast.
Honshu
Japans largest Island. Mount Fuji, Tokio, Kyoto and most of the other well known sights of Japan are located there
#honshu
---
Hokkaido
The northernmost of Japan's 5 main islands. Famous for its harsh winters and the snow festival in the capital Sapporo.
#hokkaido #sapporo
---
Hakone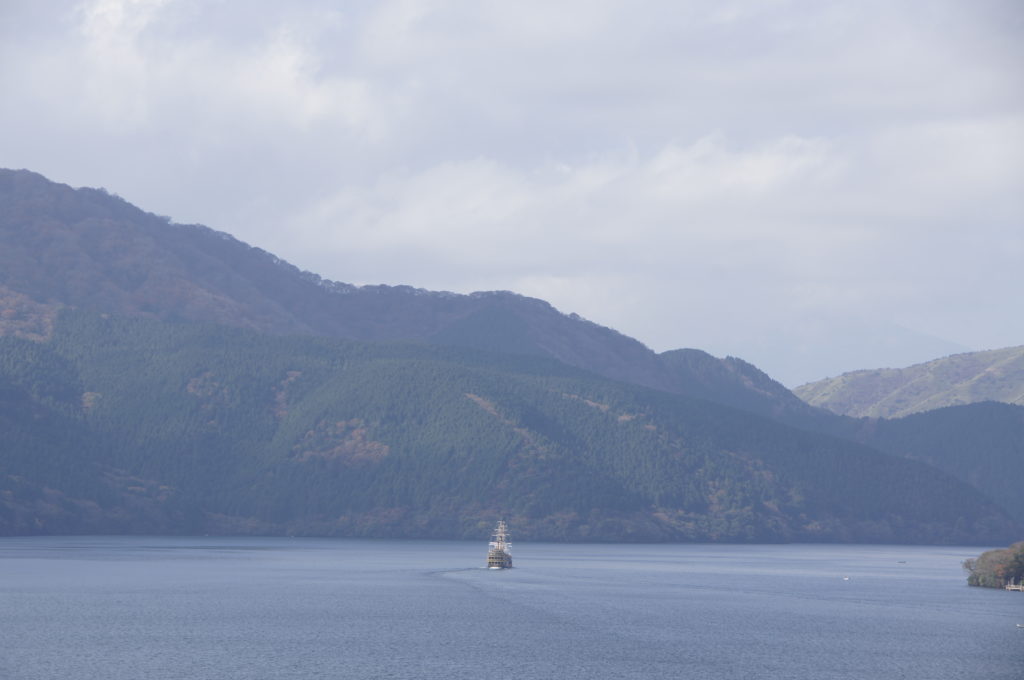 Lake region close to Tokio, famous for it's iconic Mount Fuji views.
#initialD #mountfuji #hakone
---
Hiroshima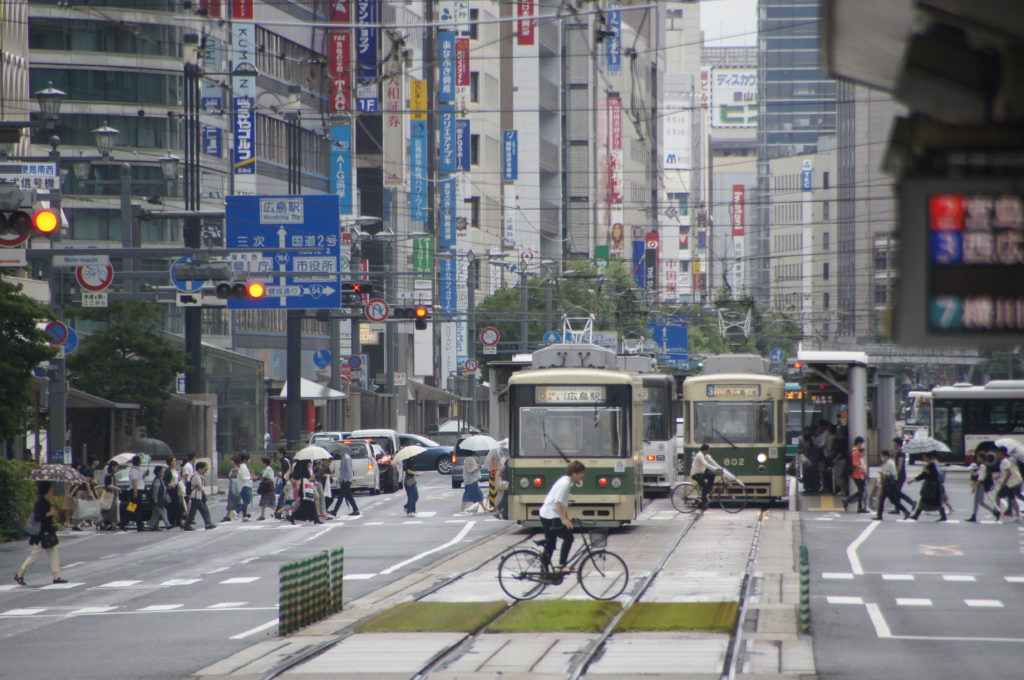 A bustling modern city in a beautiful bay. There is lot's to explore in the city and its vincinity.
---
Hiroshima Word Peace Memorial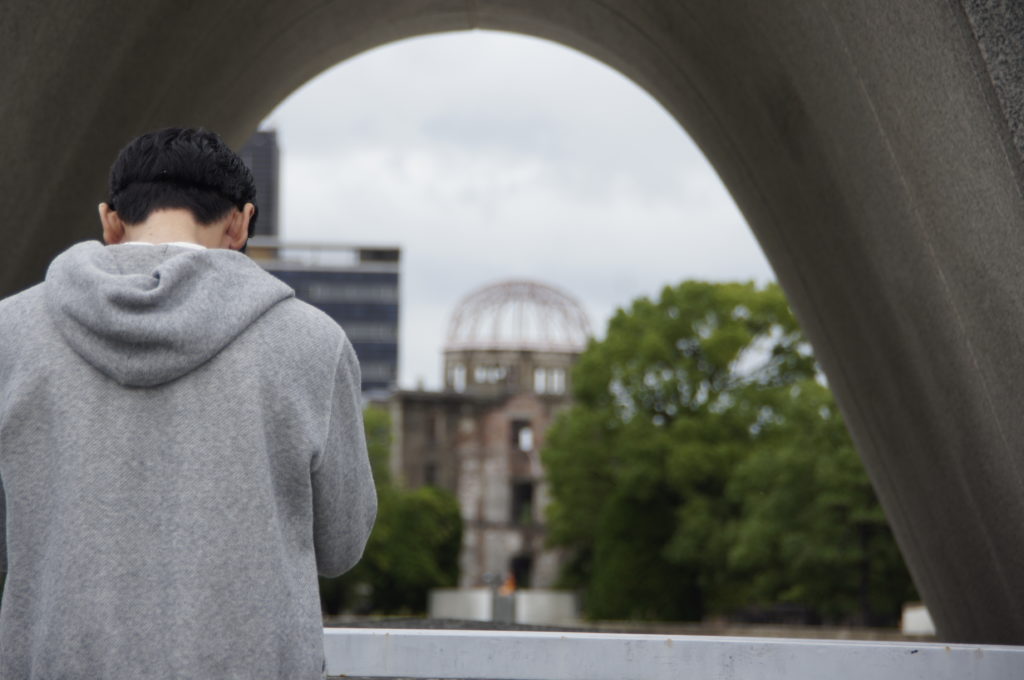 Hard to stomach place. Yad Vashem and Auschwitz level…
#hiroshima #sightseing #memorial #UNESCOWorldheritagesite
---
Hiroshima Castle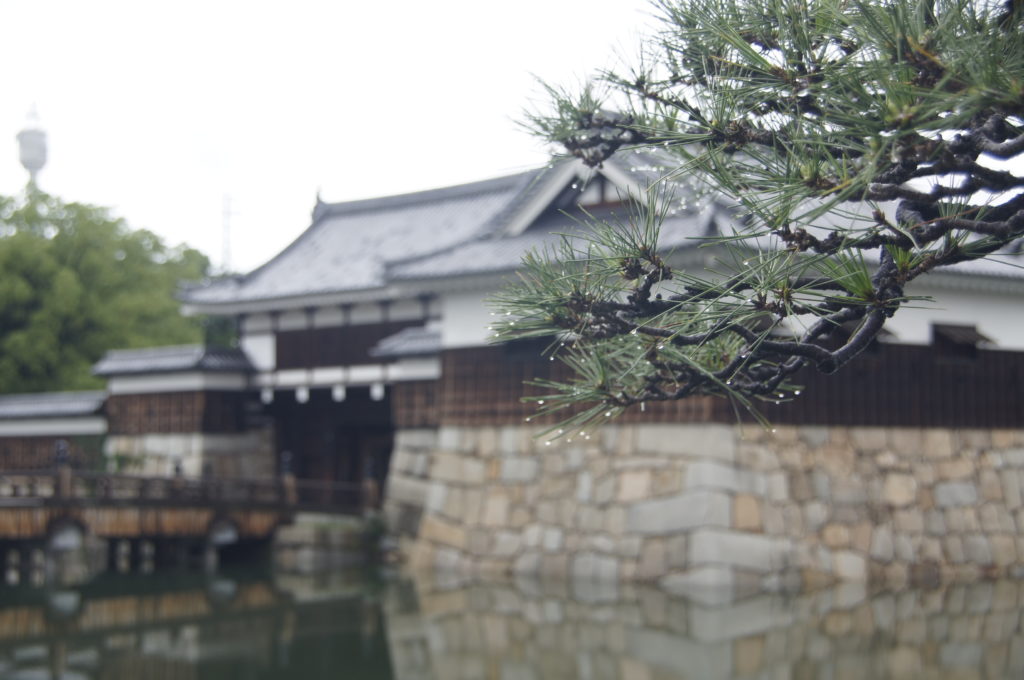 Has been rebuild after the war.
#castle #hiroshima
---
Himeji Castle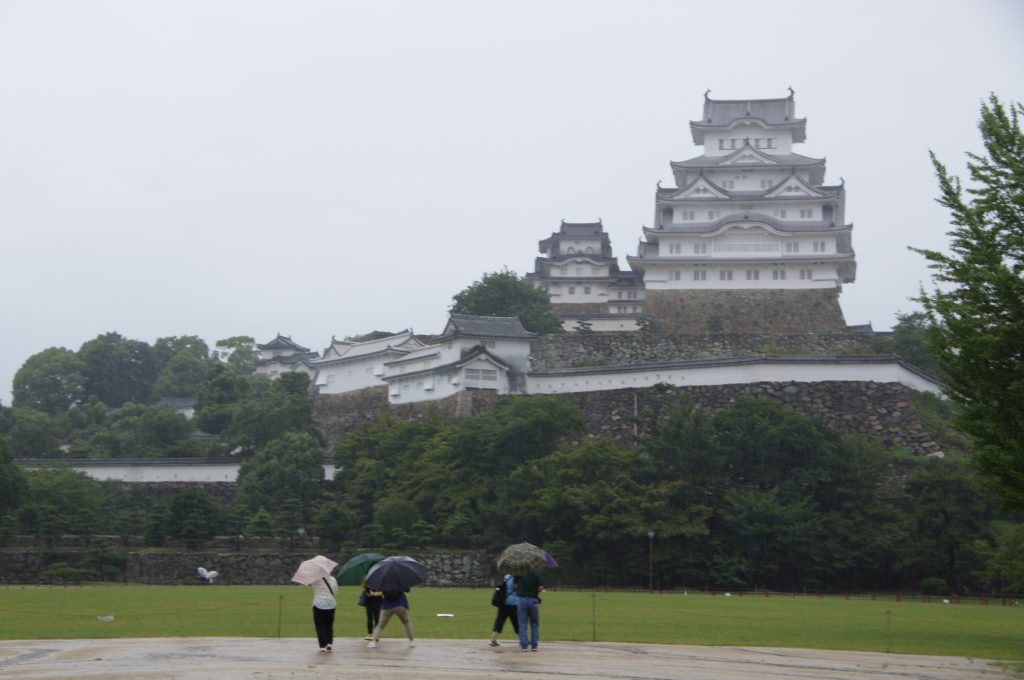 The swan castle in Hyōgo-Prefecture is one of the most famous sights in Japan.
#himeji #castle
---
Hikone Castle
Another beautiful Castle located in Shiga-Prefecture at lake Biwa, the largest lake in Japan.
#lakebiwa #hikone #shiga
---
---
I
Izu
My favored region in all of Japan so far. A large peninsula in Shizuoka-Prefecture with lush climate and stunning scenery, rounded up by amazing beaches and views like a Hokusei painting, close to Mount Fuji.
#izu #shizuoka

---
Inari Fujimi Taisha
Located in Kyoto, it's one of the most iconic shinto shrines in Japan. Well know for the tunnels of red toori that lead about 4 kilometers up the mountain.
#kyoto #temple #shinto #shrine
---
Ito
Harbour town located at the west coast of Izu peninsula. Has a beautiful backpacker Ryokan.
---
---
J
Japanese Alps
Japans Alps are a sight to behold. A beautiful mountain range on Honshu rising up to 3000 meters above sea level, most of them actually being volcanos. Skiing, hiking, onsen, tons of things to do there.
Read my blog post here:
---
---
K
Kitakyushu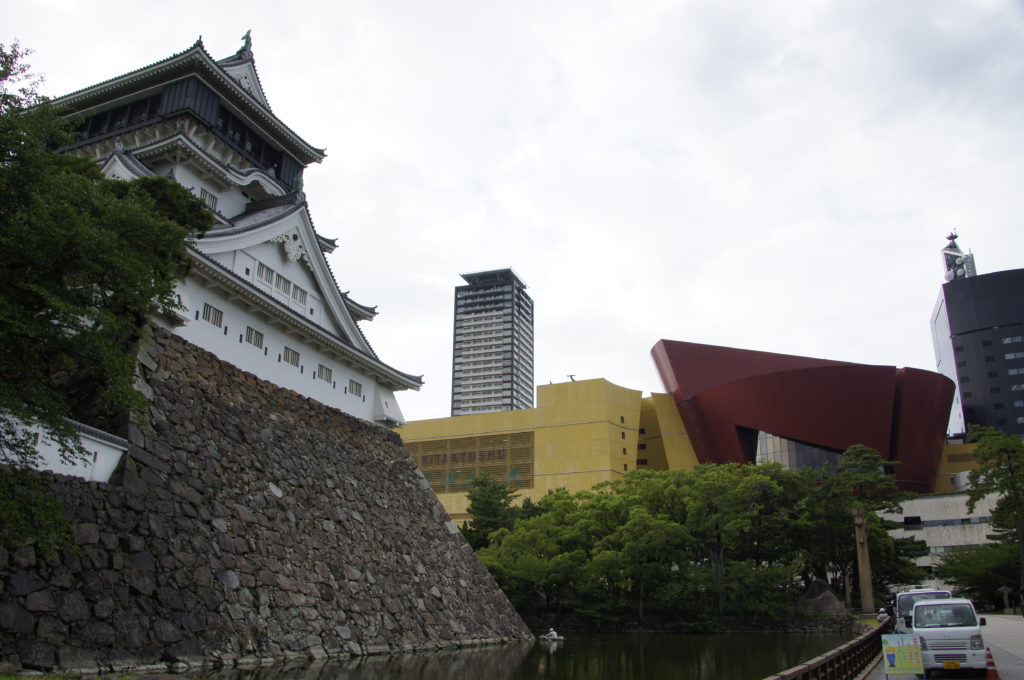 Large city in the north of Kyushu
---
Kintai Bridge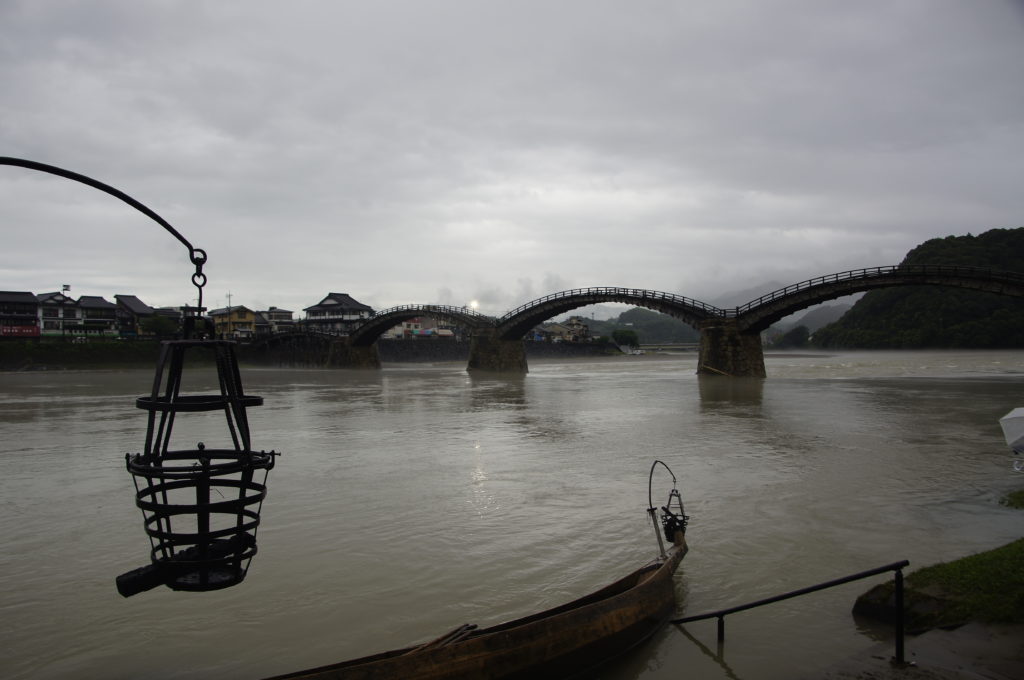 Close to Hiroshima in Yamaguchi-Prefecture there is a spot where the old asian art of cormorant fishing is practiced at night. As a tourist you can join the fisherman on their boats.
#kintaibridge #cormorantfishing #yamaguchi

---
Kanazawa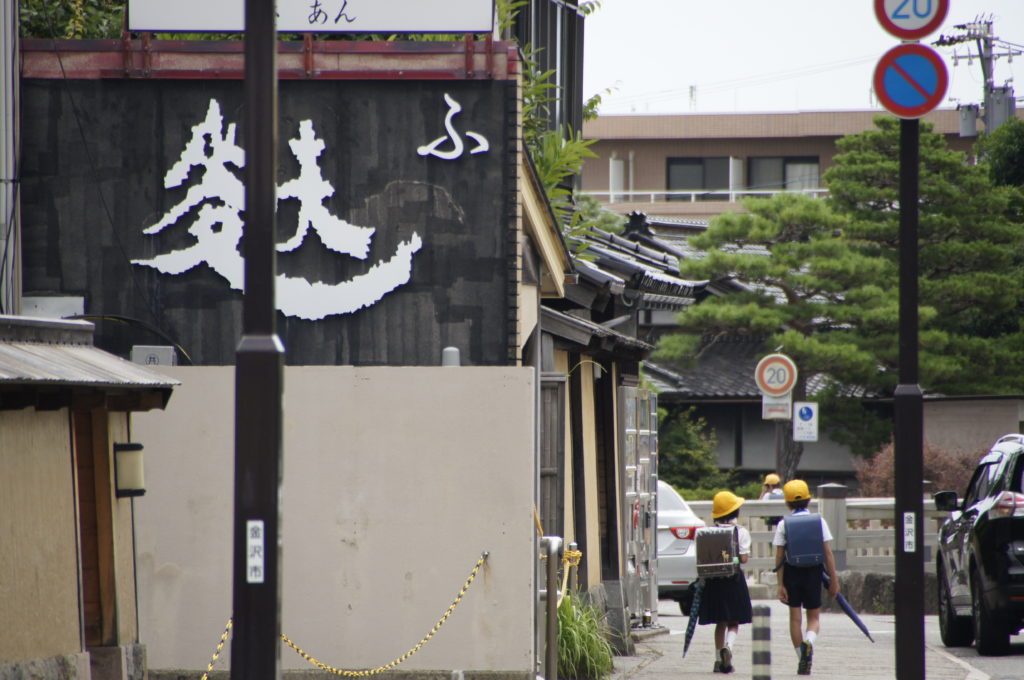 Famous for it's old town with samurai mansions, the zen garden and the international renowned museum of modern art.
#kanazawa #samurai #historic #museum
---
Kanazawa Museum of Modern Art
One of the most famous art museums of Japan. Especially known for the "Swimming Pool" installation.

---
Kyoto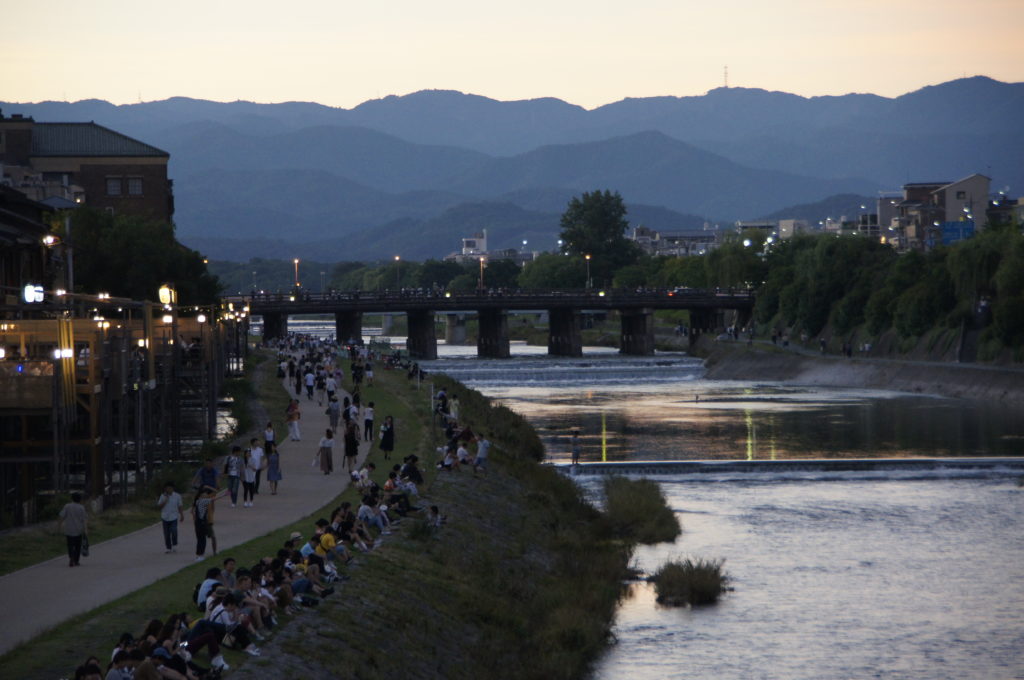 Rome and Kyoto share the top spot of the list with each featuring 17 Unesco World Heritage sights, more than any other city on earth.
#kyoto #UNESCOWorldheritage
---
Kyoto Art Museum
---
Kyoto Museum of Handicraft
An interesting museum for a rainy day. No entrance fee and a nice museum shop!
---
Kokura Castle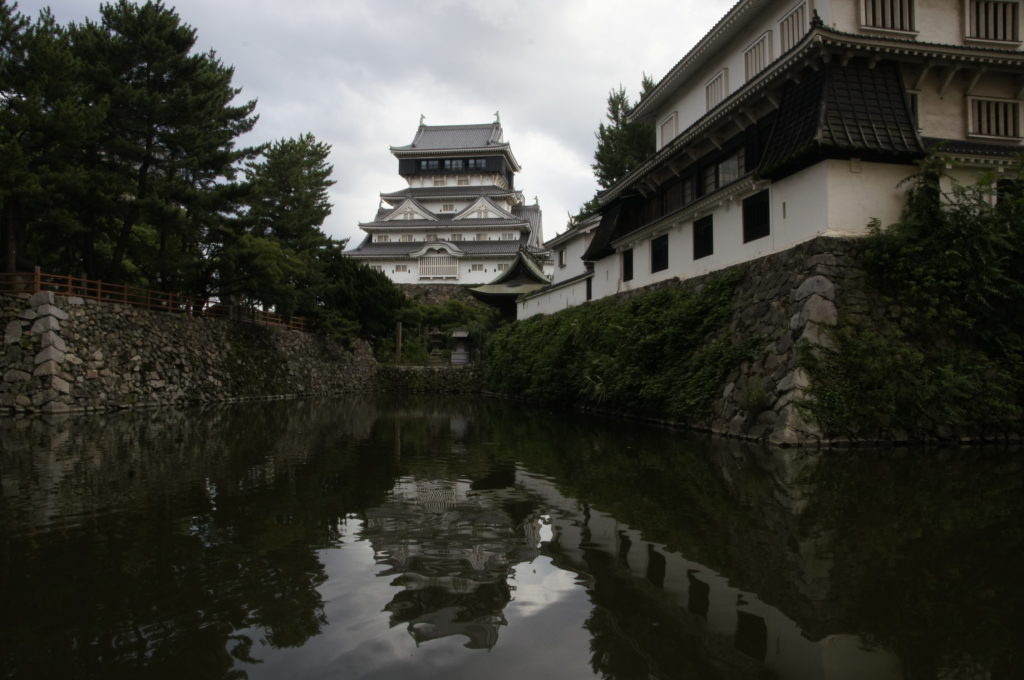 Another raodtrip day, another Castle. 😍
#kitakyushu #castle #sightseing
---
Kamiyama – 神山町
A beautiful secluded hiking area in the mountains of central Shikoku.
Read my blog post here:
---
---
L
---
M
Motonosumi Inari Shrine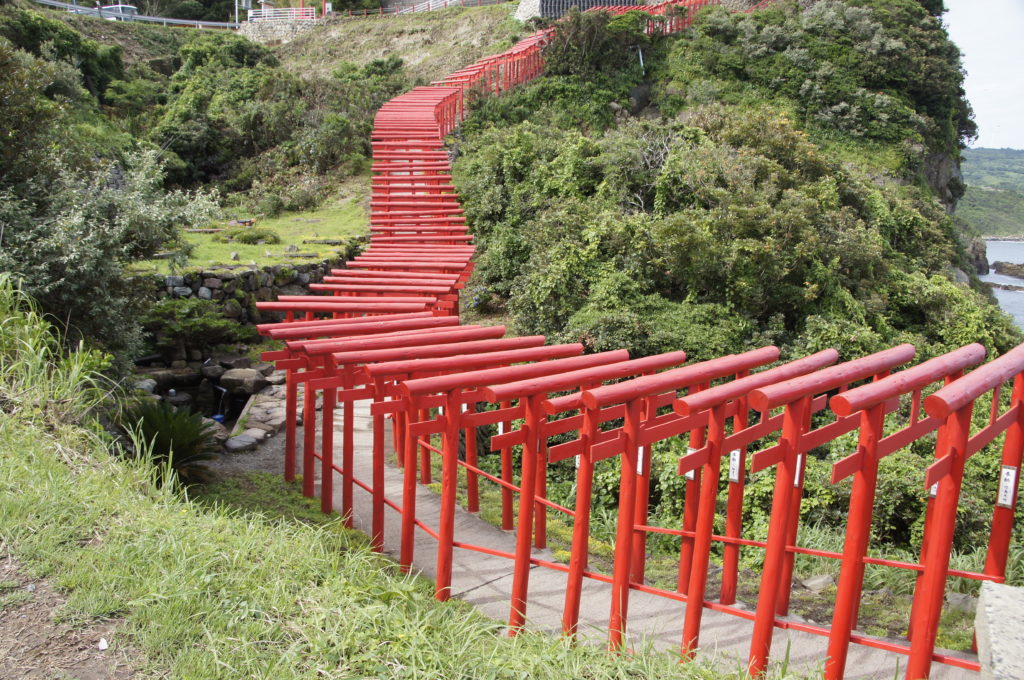 Another instagramable location only reachable by car.
#shinto #shrine #ocean

---
Matsumoto Castle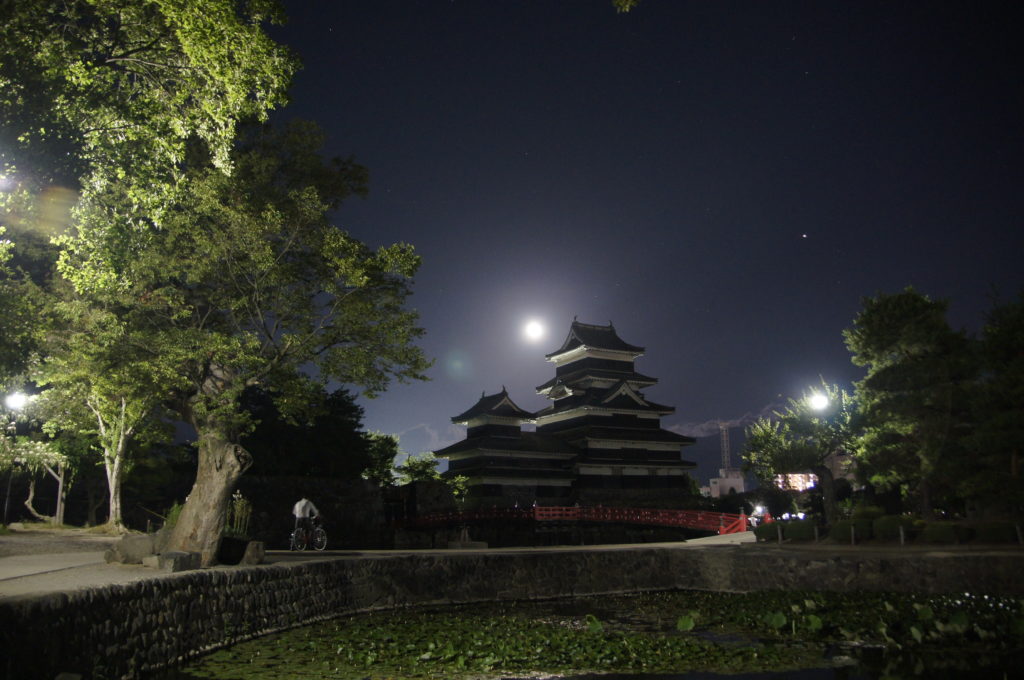 Besides Himeji "The Swan" Castle, Matsumoto "The Crow" is the other of the two most famous castles in Japan both named for their either white or black colored tiled roofs.
#matsumoto #castle
---
---
N
Nakasendo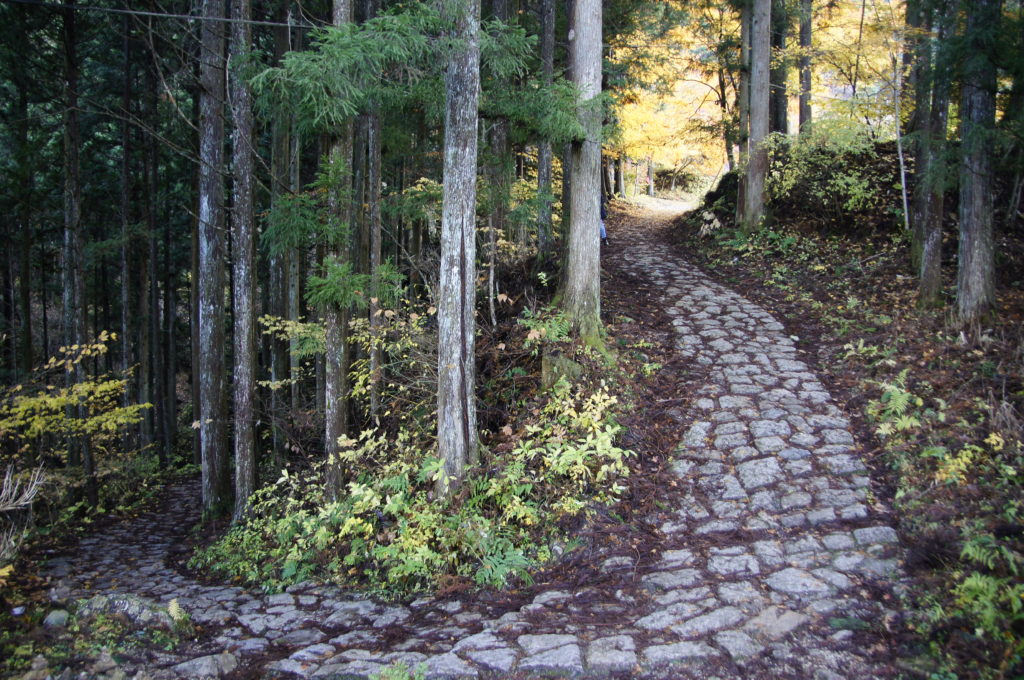 The old post route between the two capitals Edo (Tokyo) and Kyoto. Some of it has been brought back to the state it had during the Edo period. There is a beautiful 7 km hike through the mountains on the old cobble road from the villages Magome to Tsumago. Beware of the bears and enjoy a free tea at the medieval tea house along the way.
#hiking #nakasendo #historic

---
Ninja Temple
Ninja Temple in Kanazawa that offers a tour of the secrets of the Ninja warrior monks.
---
Nara – 奈良市
The ancient capital Nara features some of the most iconic temples in the country, as well as more than 1000 free roaming deer in the temple district. Cuteness overkill. 😍😍😍
Read my blog post here:
---
Nagoya
The industrial hub is the home of the Toyota Corporation and other iconic companies of Japans industrial age.
---
Nagano
Famous for hosting the Olympic Winter Games in 1998, it's a beautiful spot to go skiing in winter or alpine hiking above the clouds in Summer.
Read my blog post here:
Happo Pond – 八方池 – Hiking the Japanese Alps
---
Narita
Suburb of Tokio and one of the large airports. Starting point of my trips with Japancampers.
---
Nagasaki
Has been the gate to the western world for a long time and has a lot more to offer than the Atomic Bomb story.
---
---
O
Osaka
The more relaxed Metropolis of Japan. 🙂
---
Ose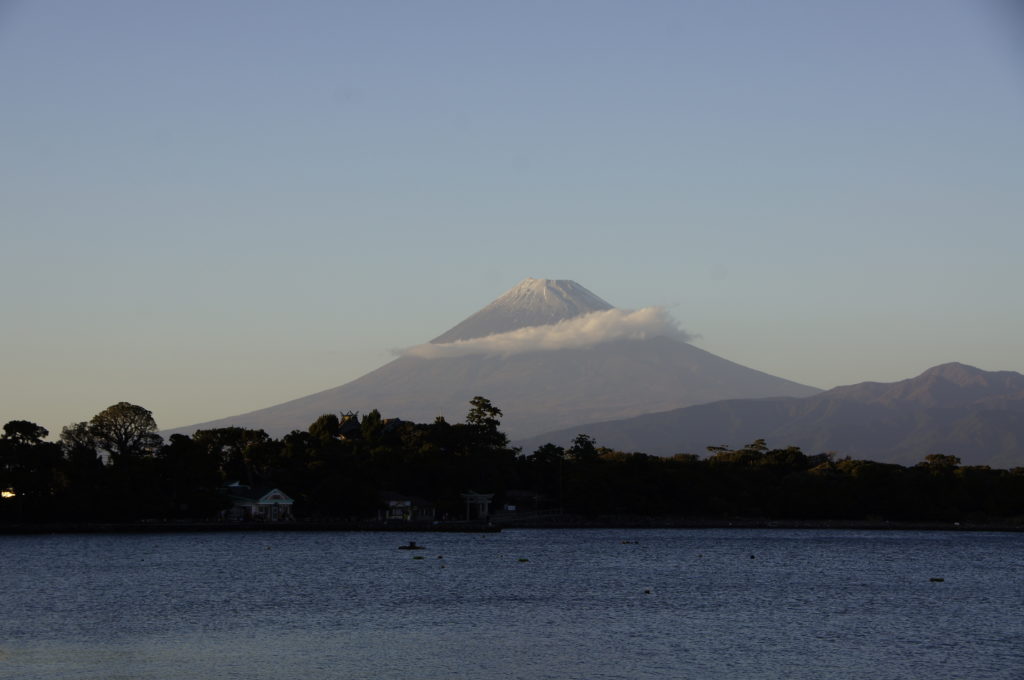 Beautiful little diving town in Shizuoka Prefecture with iconic Mount Fuji view and a nice little temple district.
#ose #diving #mountfuji

---
---
P
---
Q
---
R
Ritsurin Garden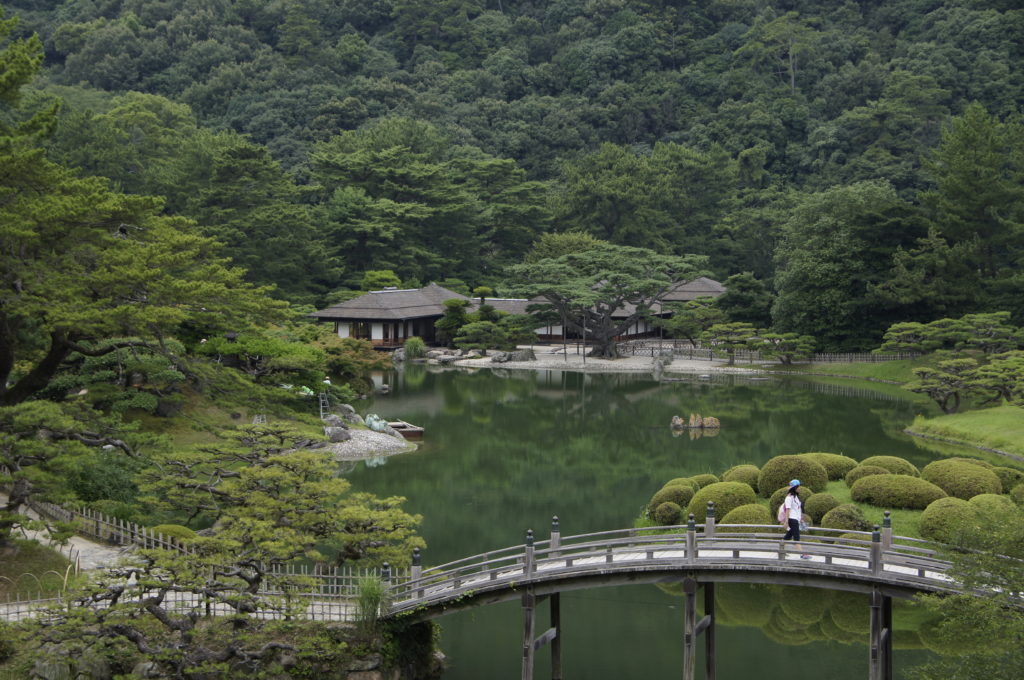 Another stunning display of the Zen garden art in Japan located in northern Shikoku.
#shikoku #takamatsu

---
---
S
Shikoku
One of the 5 main islands of Japan. Connected to Honshu by several spectacular kilometer spanning bridges.
---
Saitama
Beautiful mountainous prefecture close to Tokio.

---
---
T
Tomioka Silk Mill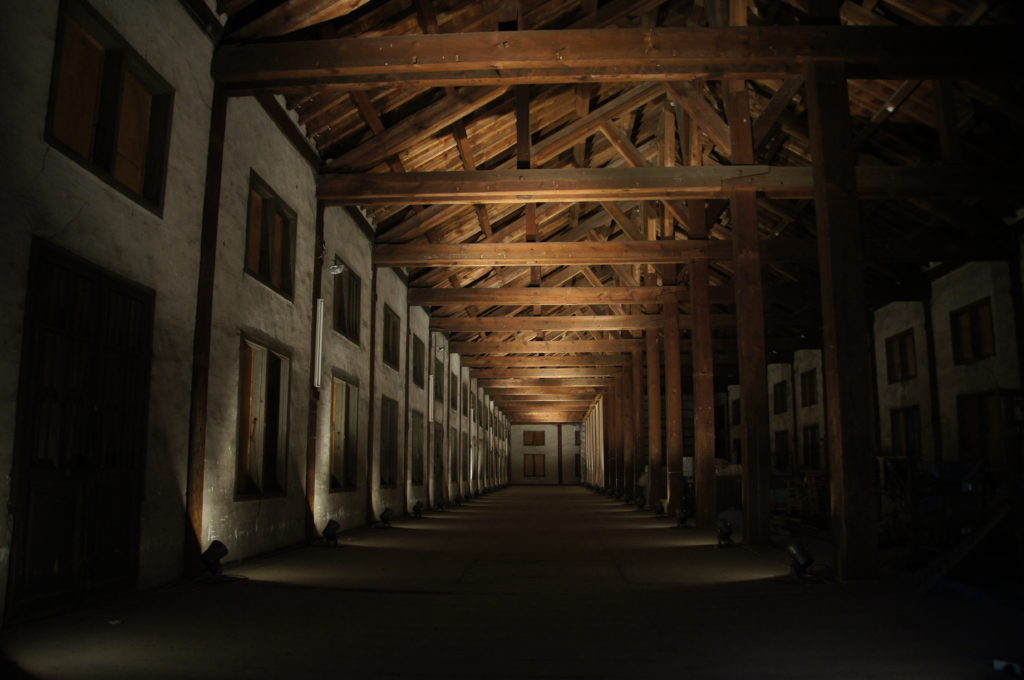 Unesco World Heritage site in Saitama-Prefecture.
#UNESCOWorldHeritage #Saitama #sightseing #historic #museum
---
Toyota Museum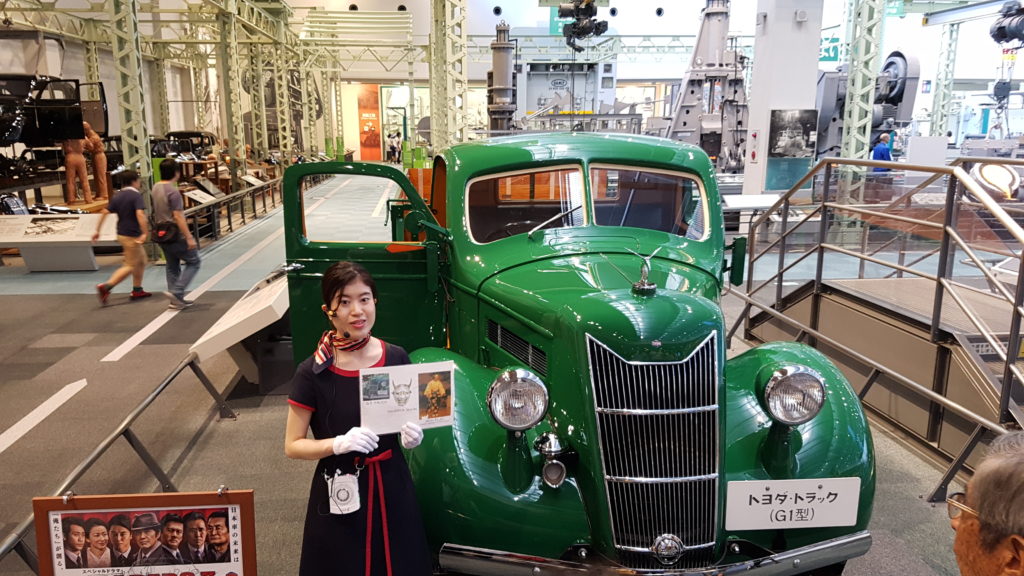 Iconic Industrial Museum at the site of the original Toyota factory.
#nagoya #historic #sightseing #museum

---
---
U
---
Unazuki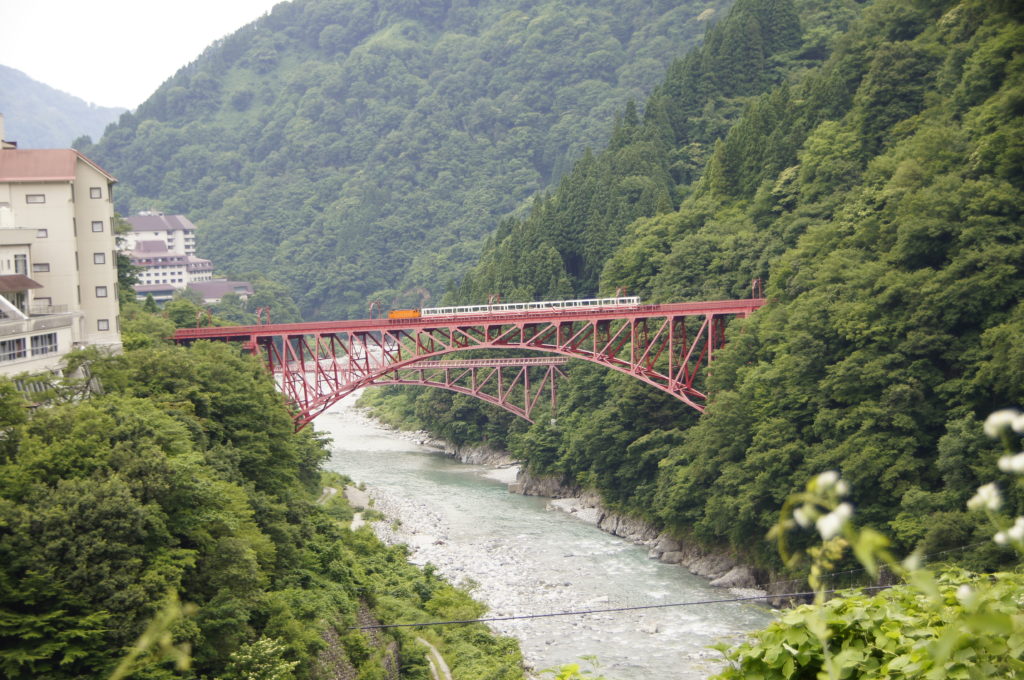 Famous Spa Town with spectacular railway for tourists touring to the mountains.
#onsen #gorge #train
---
---
V
W
X
Y
Z